Hey,
So after reading a lot of info on this forum, I've decided I'm going to take the 4K plunge. I have recently renovated the basement of our house and want to turn it into a movie room before my wife moves her shoe collection in there permanently. The equipment I have is all a bit out of date so this is a great opportunity to upgrade and get some super-high definition movie action going on. I'm definitely going to pick up a Strato and am going to get a 4k projector to go along with it. I've been looking at projectors for sale online and it seems like Sony have got the market all sewn up at the moment. The only alternative as far as I can see is the JVC 4K projector: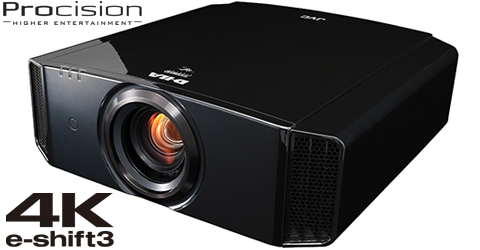 As far as I can make out from reviews though, it is not true 4K, it combines two 1080p images and squishes them together somehow to improve the quality. I wouldn't be considering it, but it is loads cheaper than the Sony models. Does anyone have any experience with this projector? Anyone know what the quality is like compared to true 4K?
I know I should wait for more projectors to come and for the prices to come down, but you don't understand how many shoes my wife has. Once the collection goes in, it would take a team of archaeologists to dig them out again. Time is not on my side.
Cheers
Last edited: